Donate to Oxfam this Ramadan and help some of the poorest communities overcome a crisis. Through My Ten Nights you can automate your donations to Oxfam in just a few clicks to make sure you catch Laylatul Qadr. With your help we can respond when natural disasters or conflicts strike, saving lives and helping those in need of urgent humanitarian assistance. And we support individuals and communities to build lasting change and give hope for the future. We work with the poorest and most vulnerable people and in some of the most fragile countries in the world, often in sub-Saharan Africa, The Middle East and South Asia.
Pick your causes
Choose between our donating to our emergency fund, our Zakat-eligible project fund, or our long-term development fund.
Pick your split
Split your donation equally across ten nights, top-up the odd nights a bit more, or choose to donate more on the 27th night. It's up to you!
Review and pay
You're done! Your money will go out after Maghrib each night.
Projects that need your support
Bangladesh
People in Bangladesh's low-lying coastal areas are hit the hardest by flooding. With your support, we can ensure communities have access to clean water and toilets even when it floods.
Pakistan
With your support, we will help poor communities hold the local authorities and service providers of water and sanitation to account.
Iraq
With your support, we aim to change community attitudes towards sexual violence, including helping survivors of sexual violence to start businesses to earn an income.
Syria
Six years of brutal fighting has devastated Syria. 11 million people have fled their homes and millions more are desperately in need of help. You can support Oxfam's ongoing humanitarian response.
Bangladesh (Humanitarian)
Hundreds of thousands of Rohingya people have crossed over to Bangladesh. Water supply, water purification, and storage facilities are needed immediately.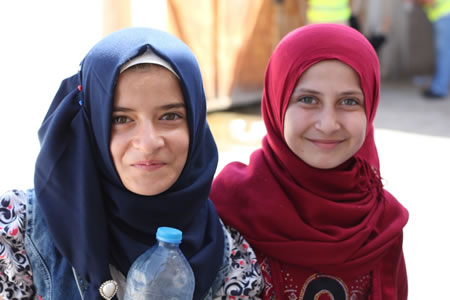 Iraq (Humanitarian)
Over 700,000 people have had to leave their homes in Mosul. Oxfam is helping families who are in desperate need of food, shelter, medicine and water.
Yemen
Oxfam is providing more than one million people with clean water and sanitation services, including in the most remote areas of the country.
Philippines
With your support, we hope provide better access to sexual and reproductive health services so babies can be born safely, and women and their children can be healthy.